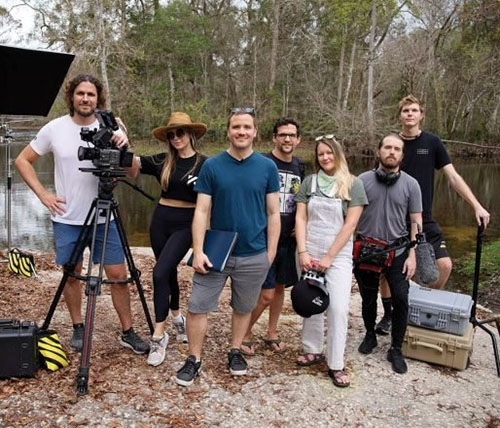 The Wellington Garden Club will meet on Monday, Oct. 3 at 9:30 a.m. at the Wellington Community Center, located at 12150 W. Forest Hill Blvd. The meeting will feature a presentation by Kent Anderson, an award-winning filmmaker, pilot and Eagle Scout, who has traveled the globe creating content that focuses on the world's most environmentally sensitive areas. His presentation will illustrate the importance of preserving Florida's natural springs that are crucial to Florida's water supply, ecology and inhabitants.
Anderson has worked with numerous nonprofits and conservation efforts, both in Florida and abroad. He is a founding member of Project Paradise (www.paradise.ngo), a group of native Floridians who are passionate about protecting Florida's environment and telling Florida's stories through the arts. The goal of Project Paradise is to advocate for conservation efforts through impactful and inspired storytelling, as evidenced by its newly released documentary film, The Water State that will be screened at the meeting.
The community is invited to join club members for coffee and a plant raffle beginning at 9:30 a.m., followed by the presentation at 10 a.m. Visitors are asked to check in at the guest table. To reserve a spot, contact Maria Wolfe at [email protected].
The Wellington Garden Club is a nonprofit organization dedicated to educating its members and the public in the fields of gardening, horticulture, floral design, landscape design, conservation of natural resources, civic beautification and youth education.
For more information, visit www.wellingtongardenclub.org.
Related Posts