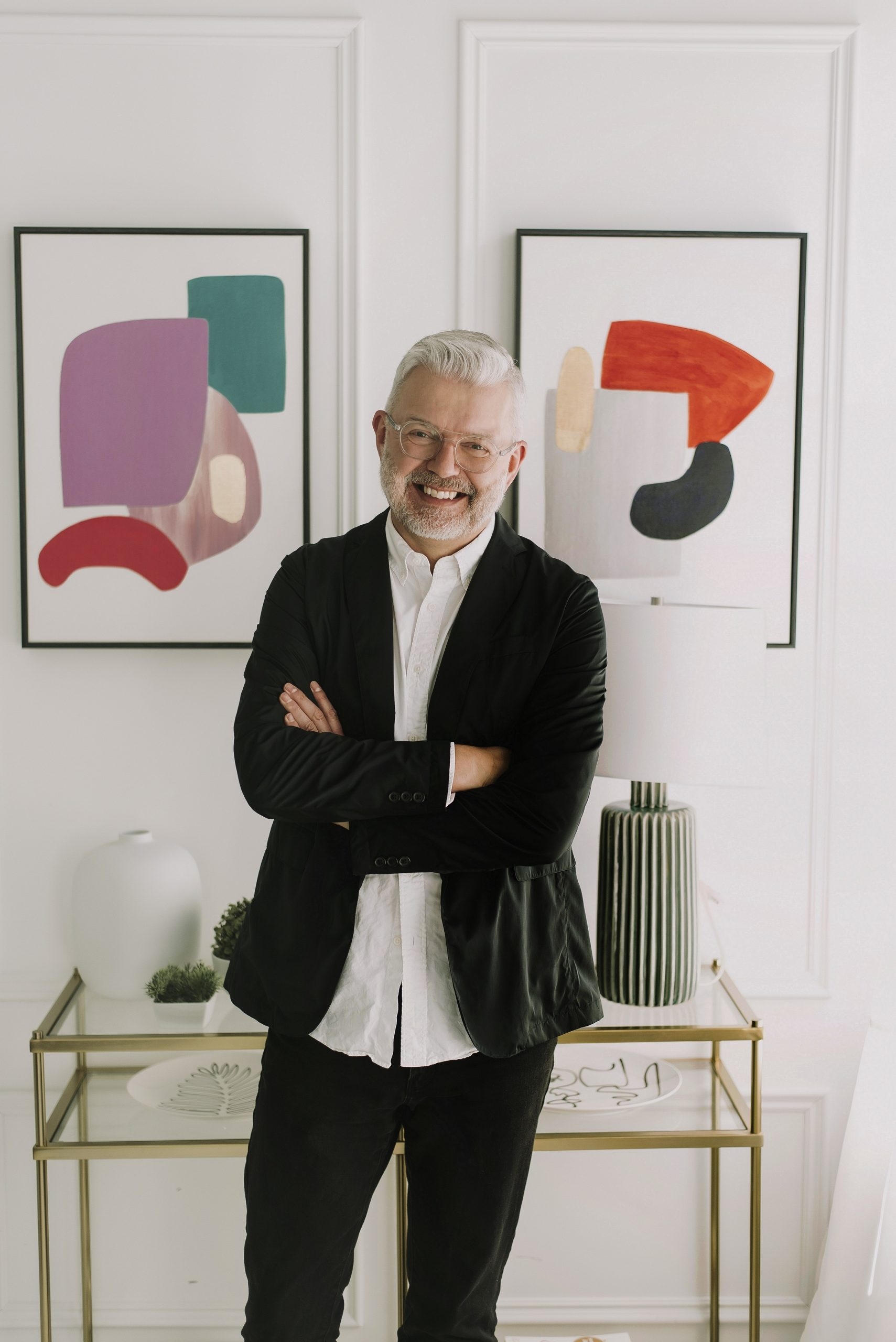 Varied influences inspire this exquisite decor
Reviews and recommendations are unbiased and products are independently selected. Postmedia may earn an affiliate commission from purchases made through links on this page.
Article content
Creating a home is like doing a jigsaw puzzle, you have to find the pieces that fit
Article content
The lovely new home décor line Arren Williams has created for Montreal-based company Renwil further cements his growing reputation as one of Canada's most talented designers.
Article content
The recently-launched collection, which follows a 2020 partnership that produced a series of bold geometric rugs, includes artwork, accessories, mirrors, lighting, and pillows.
Inspired by design elements that have long fascinated Williams, pieces reflect the sculptural force of Brutalism, the textured layers and calming neutrals of modern decor, and the exquisite craftsmanship and decorative flair of Art Deco.
"These are high points in design that you can look back on, refer to, and make relevant to the way we live now. There's also a craft element to all of them. Deco was streamlined, for example, but it was still about the material and how you could take an everyday object and elevate it," Williams says.
Article content
"Right now," he continues, "brutalism is huge on Instagram. That's down to the fact that when you pull back from, say, brutalist buildings, they're sculptural on their own. But up close they usually have applied detail in concrete. They are not flat — they're textured and sophisticated."
The design process with the family-owned Renwil, says Williams, is truly collaborative. "They're really open to design and art, they're interesting and interested, they want to learn about whatever's coming up, whatever's new," he explains.
"They also have an in-house studio of artists, so the prints are from my concepts, created by their artists and then reproduced overseas – either painted, printed, or collaged."
Williams' confident hand with colour is evident across the line, which incudes a striking 36- by 48-inch work of art made with painted canvas pieces that are collaged together, then splashed with gold-leaf metallic.
Article content
On its own, it makes a joyful, bold statement. For even more impact, the colour-soaked prints can be paired or stacked on a wall.
The cheerful, chunky colour field approach is replicated in 20- by 20-inch polyvelvet pillows (95 per cent feather/5 per cent down) in delicious combinations of blues, gold, burgundy, red, and purple.
Those who prefer more neutral palettes and who are drawn to the strong materiality of brutalism will like volcanic ash wall tiles that can be hung in different orientations.
That means they can serve as décor on their own — perhaps leaned on top of a mantel — but can also be hung in multiples to make a large-scale sculptural wall, and they pair wonderfully with white and black vases that reflect the clean-lined, simple ceramics that Williams himself favours and collects.
Article content
The stunning Solaris chandelier is inspired by one of Williams' favourite vintage lighting pieces. It has three circular rows of textured cast-glass through which light ripples and shimmers. There's also an arch mirror with fine detail engraved directly into the border of the glass.
While these new pieces speak to the current moment in decor, they were conceived with design staying power in mind. "I wanted to make things that are on trend now but are special enough that they would live on and last for years to come," says Williams.
While the distinctive elements stand on their own, they needn't be kept in design silos. In fact, says Williams, he loves to see the pieces mixed together.
"For me, creating a home is like a jigsaw puzzle — you have to find the pieces that fit. Here all the pieces work together in different ways. If you want something pulled back and quite severe, you could do that. At the same time, if you want something more playful, it's easy to achieve that look."
Williams' collection for Renwil is available to designers and through retailers, including The Bay. Look for expansions to the line next year.
Vicky Sanderson is the editor of Around the House, www.aroundthehouse. ca. Check her out on Instagram@ athwithvicky, Twitter ATHwithVicky and or Facebook.com/ATHVicky.ca.
Related Posts