A storm packing destructive winds late Wednesday afternoon hit downtown Hopkinsville and damaged several buildings along Ninth and 10th streets. Flash flooding occurred around the L&N Train Depot and in the adjacent Peace Park. 
"It was really fast and really strong for a few minutes," Fire Chief Steve Futrell told Hoptown Chronicle.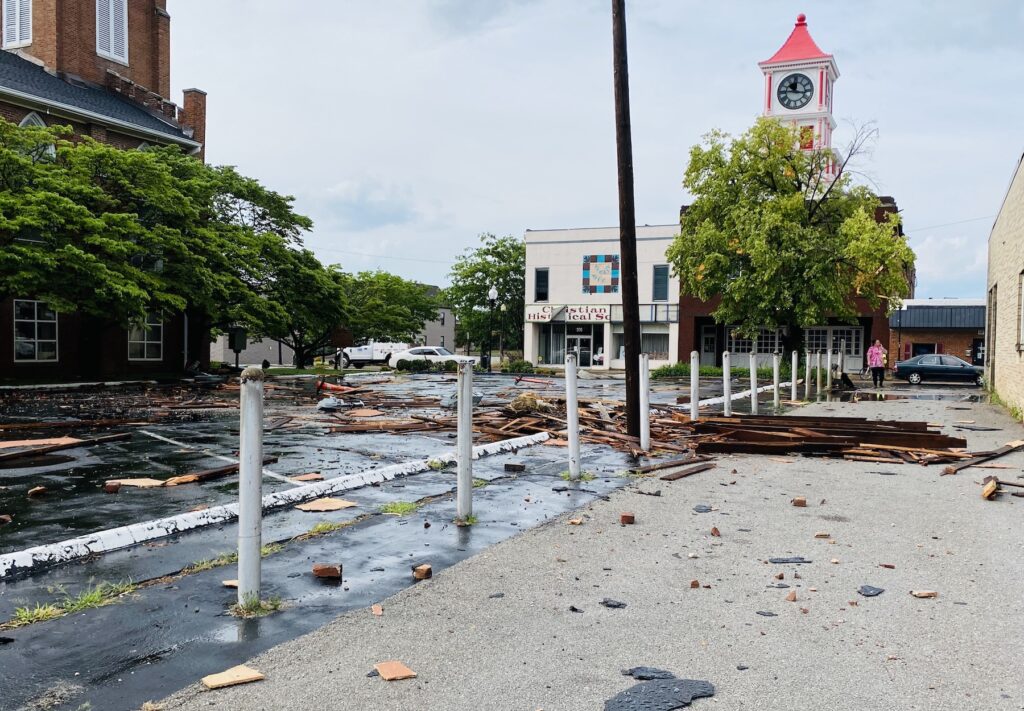 South Main Street resident Jim Creighton said his rain gauge recorded 1.65 inches. It was an "astonishing" amount of rain in a brief time frame, he said.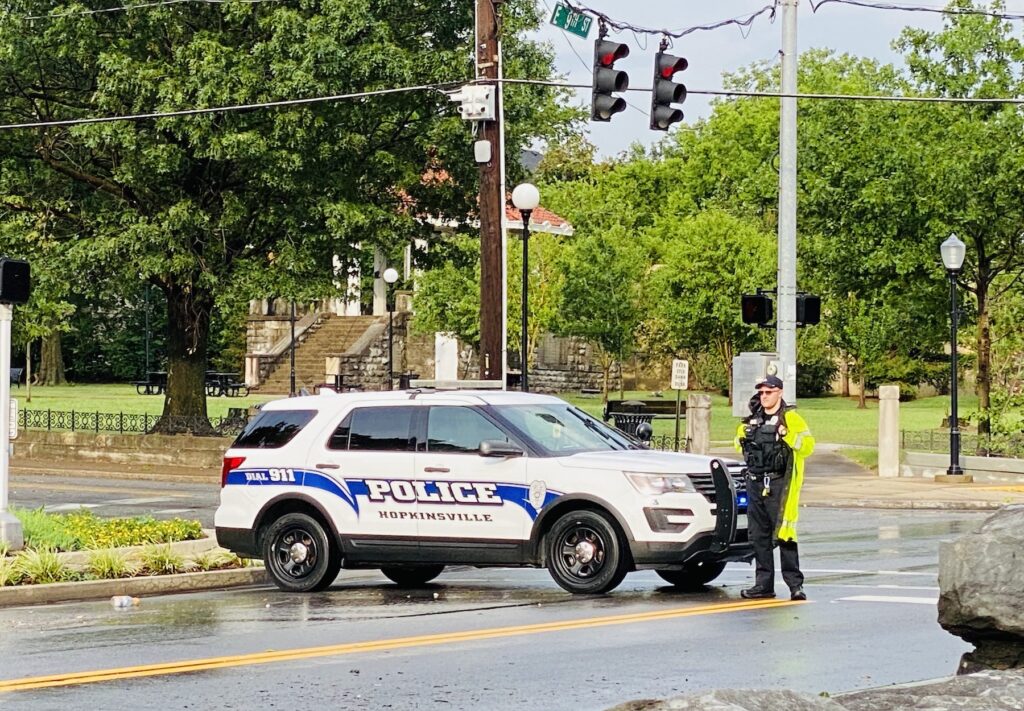 The storm struck shortly
…
Read the rest