A storm packing destructive winds late Wednesday afternoon hit downtown Hopkinsville and damaged several buildings along Ninth and 10th streets. Flash flooding occurred around the L&N Train Depot and in the adjacent Peace Park. 
"It was really fast and really strong for a few minutes," Fire Chief Steve Futrell told Hoptown Chronicle.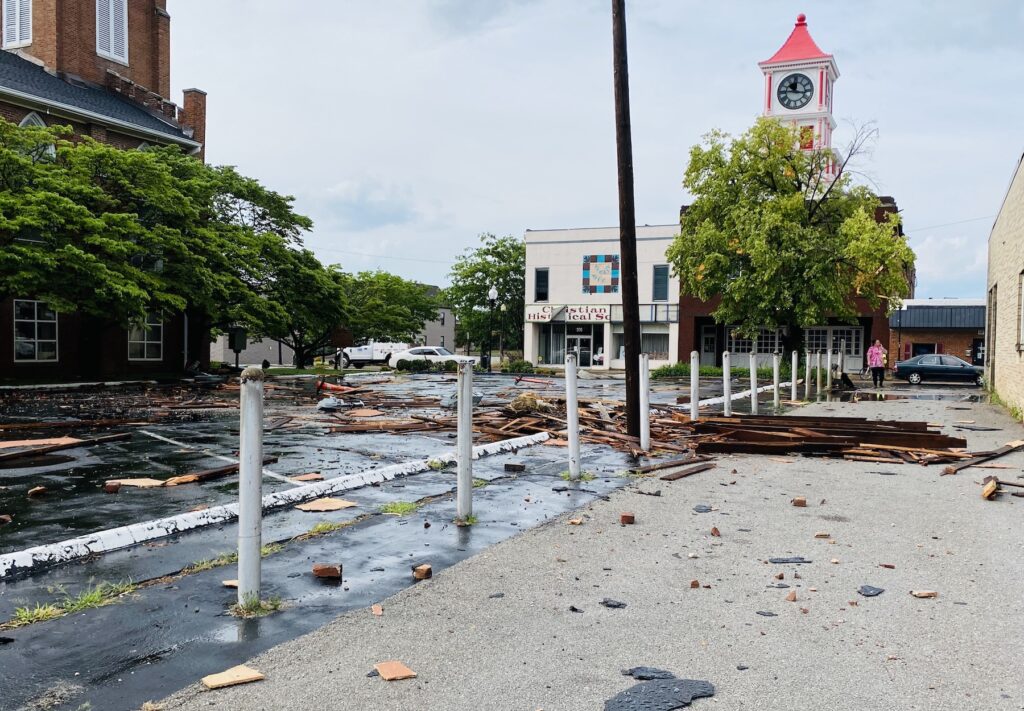 South Main Street resident Jim Creighton said his rain gauge recorded 1.65 inches. It was an "astonishing" amount of rain in a brief time frame, he said.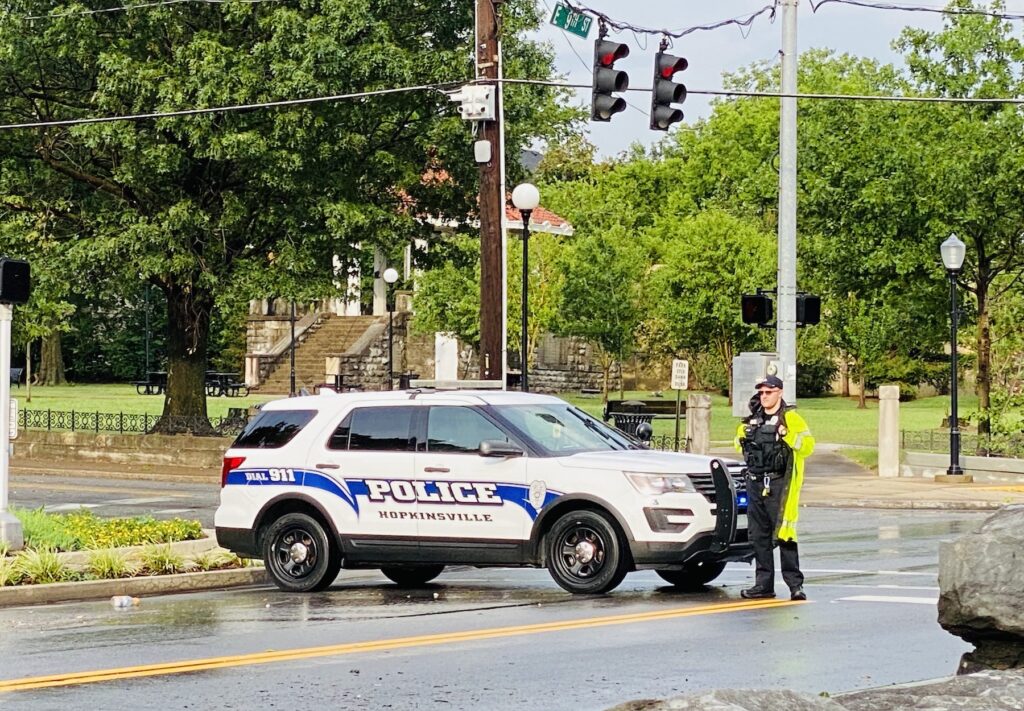 The storm struck shortly before 6 p.m. It tore a portion of the roof off the Dallas Brawner Furniture building (formerly Bill Beliles), and wood that appeared to come from that structure was strewn across the lots of The Bus Stop building and First Presbyterian Church. 
As a precaution, authorities were shutting off power to the furniture store building around 7 p.m.
Futrell said the Blackhawk Bakery building on Ninth street next to the train depot parking lot also had damage. 
The AT&T tower downtown was also affected, he said. 
There were no injuries reported, but a power outage set off a series of medical calls. Ambulance crews responded to calls from people whose portable oxygen supplies were compromised, he said.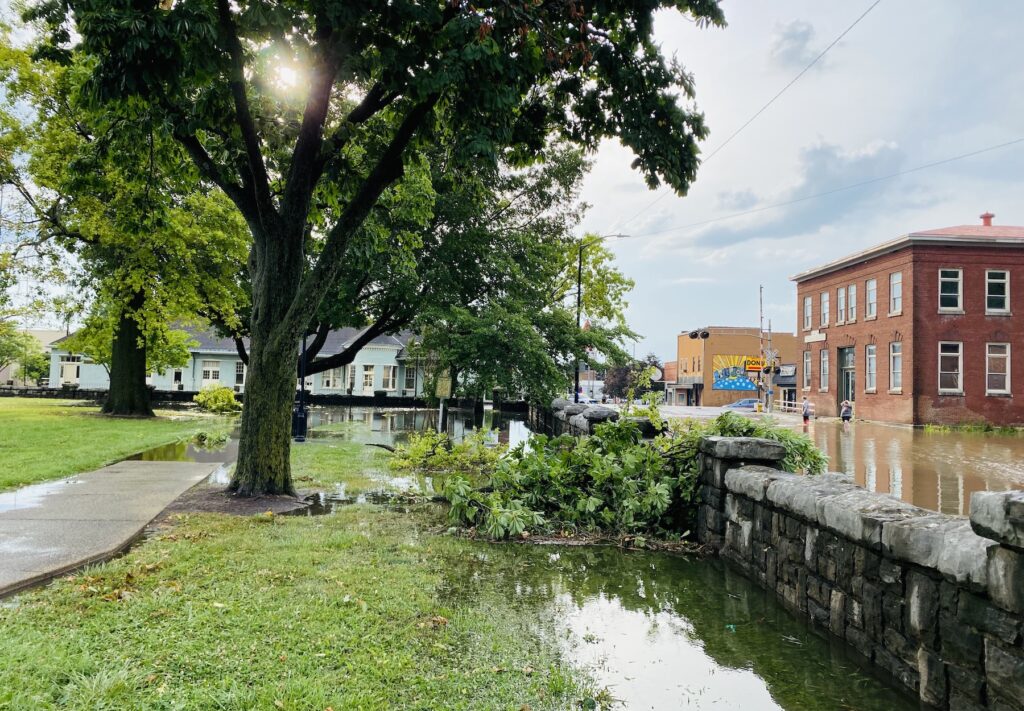 According to an early assessment, it did not appear that any serious residential damage occurred. 
A tarp that covered a portion of the old fire station and town clock was blown off that building, which still needs repairs from a storm on March 31. Next to the fire station, the Christian County Historical Society sign was partially peeled from the front of the society's building.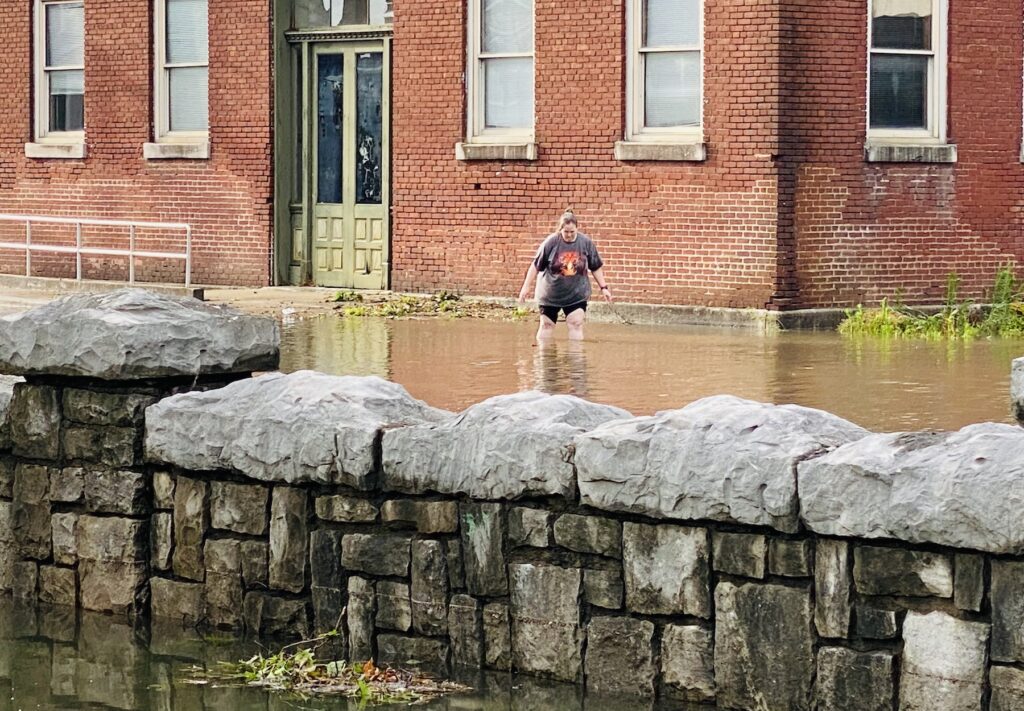 Several large tree limbs were down inside Peace Park.
Two women who were inside The Bus Stop building next to the furniture store were waiting for a help group meeting to start said they heard the storm coming. 
"We couldn't really see anything. We were trying to get into the corner of the building," Amanda Parrish said. 
Then through a window they saw building debris flying through the air and heard loud banging noises.
Wednesday's storm marked the third time in 18 months that severe weather struck that section of downtown. An EF2 tornado on New Year's Day 2022 hit the area around Ninth and Campbell streets. And a storm the produced straight-line winds up to 90 mph on March 31 caused major building damage on Sixth Street and Ninth Street.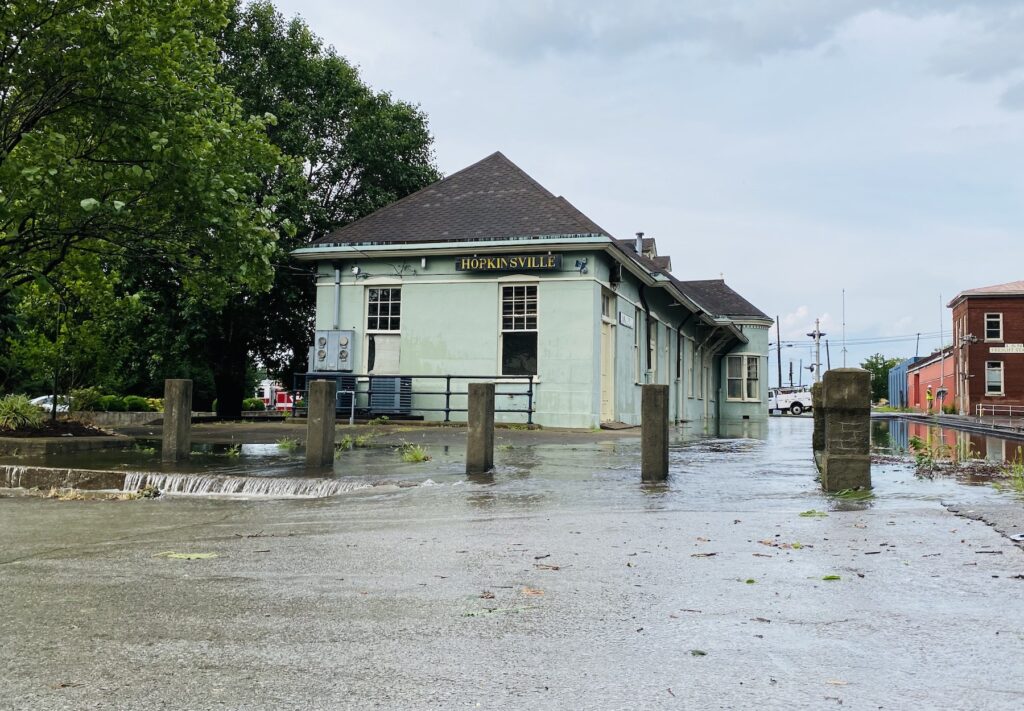 Jim Creighton, who is quoted in this story, is a Hoptown Chronicle board member.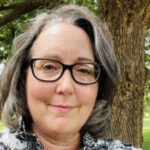 Related Posts