Gonzales Garden Club members say they may have a new favorite place after a visit to Flower General by Carlstedt's, in Gonzales.
Club member Janis Poche arranged for the club to attend a demonstration of floral design at the new business, at 218 E. Bayou Narcisse, on Feb. 1.
Carlstedt's is a wholesale florist that buys in bulk. Flower stems are sold in bunches of 25. Floral designer Susie Summer the store "delivers all over the area."
Summer, who is skilled in the basics of constructing flower arrangements, demonstrated different techniques for two holiday designs.
The first design was a typical standard round bouquet for Valentine's Day. Summer filled a tall clear vase with gel beads and water fortified with preservative to prevent bacteria growth. She set the vase on a turntable so she could spin it to view elements from all angles as she worked.
She started with variegated roses and added irises and tulips, maintaining a color scheme of red and pink. She filled in spaces with stems of red hypernicum and lepidium to add texture. The result was an interesting array of blooms and foliage in a wispy mass.
Summer employed different techniques in her second design. The base was a soaked wet foam oasis in a square metal container. She secured the foam to the vessel with a grid of green floral tape.
Summer chose specialty roses from a bucket of preserved water in the store's cooler. These were Mardi Gras roses imported from Ecuador. The petals had been hand-painted in yellow, green and purple. She added light green mini-hydrangeas, yellow mums and purple status.
She embellished the arrangement with pieces of shiny wire ribbon that she expanded and attached to picks before nestling the pieces among the blooms.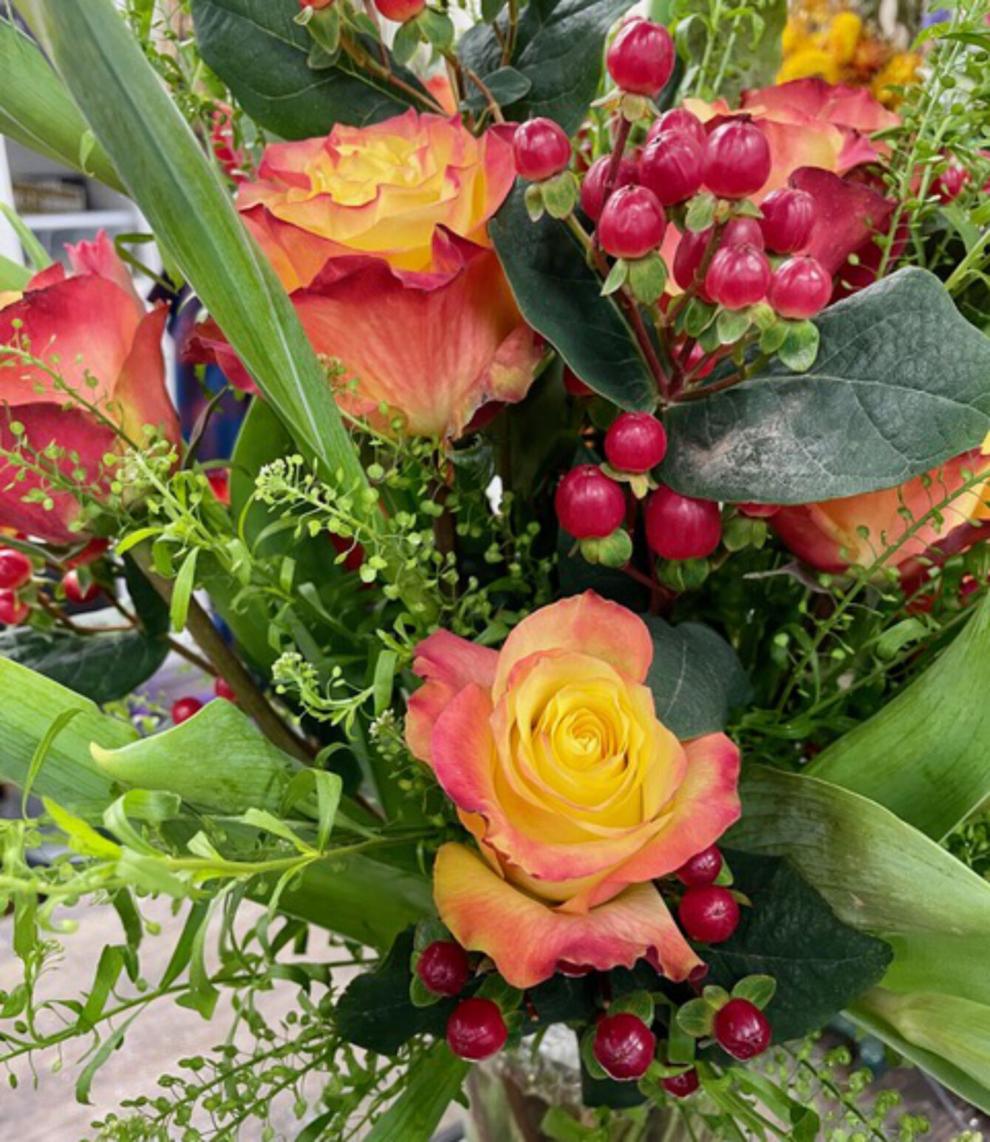 She drew two participants' names from a bowl for door prize winners. Member Katherine Stagg won the Valentine arrangement, and member Cynthia Stafford won the Mardi Gras arrangement.
Carlstedt's staff provided a tour of their facility to show the inner workings of a floral wholesale/retail operation. Assortments of materials and supplies useful in floral design such as fresh flowers, floral supplies, silks, dried flowers and plants were on display."
Before the club left for lunch, members browsed the store's inventory.
The March horticulture hint is to plant cantaloupe, collards, corn, cucumbers and eggplant now and transplant or divide flowering perennials.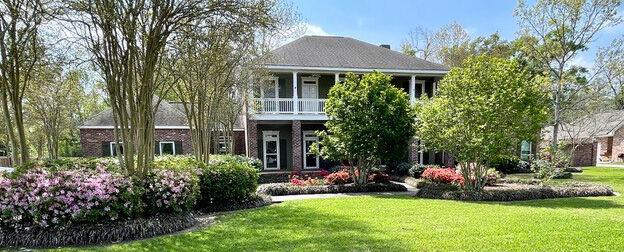 The club also announced its March Residential Yard of the Month winners, James and Susan Kimes, of Gonzales.
Recently, the club conducted a plant sale workshop assembling hanging baskets and container plants for the purpose of generating funds at its May plant sale.
The club is also looking forward to its reimagined flower show at the Gonzales library in April. The event has been restructured into a Garden Inspiration Exhibit to include container plants besides floral arrangements and horticulture specimens. There will also be a free demonstration involving three garden topics on April 12.
Related Posts