Pleasant Lake structure will become headquarters, boarding site for Indiana Rail Experience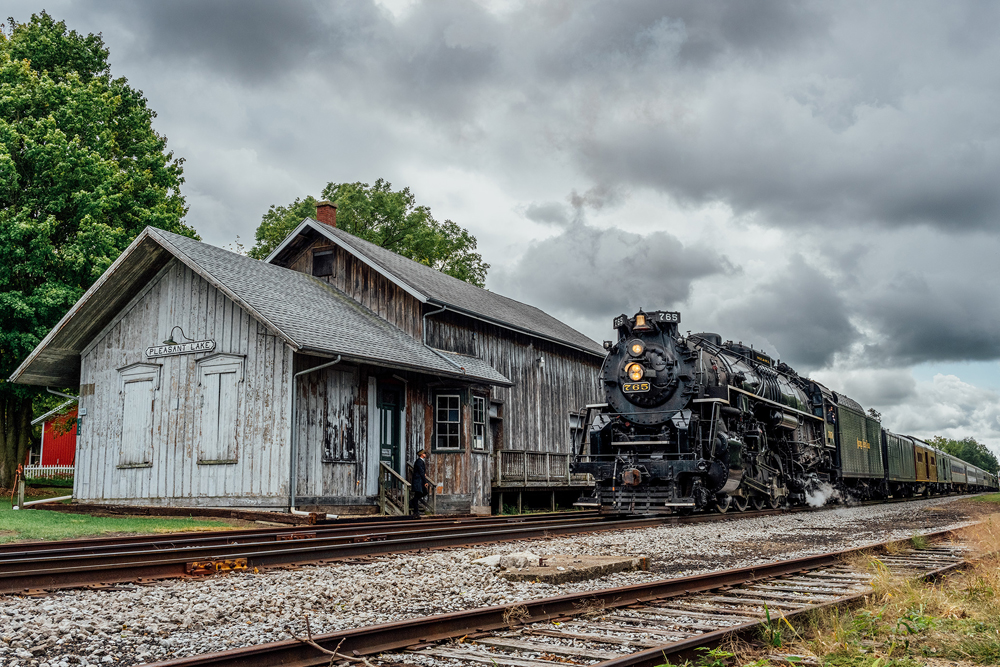 ---
PLEASANT LAKE, Ind. — The Fort Wayne Railroad Historical Society has acquired the 141-year-old railroad station in Pleasant Lake to serve as headquarters for the Indiana Rail Experience, the tourist rail partnership of the society and the short line Indiana Northeastern Railroad.
The acquisition was made possible through a grant to develop a station and boarding site in Steuben County. While the station's interior is largely preserved, the structure will likely receive improvements including a new platform, lighting, other amenities, and cosmetic and structural improvements over the next year.
Fundraising for the project is now underway at the society website; the non-profit organization is also seeking the donation of furniture, materials, and other objects that would have been found in a typical railroad station, such as benches, timetable racks, signage, and communications equipment.
"Harold and Carmen Haifley have been great custodians of the station and their interest in seeing it return to its intended function will have a dramatic impact on Pleasant Lake and the surrounding area," Kelly Lynch, vice president of the historical society, said in a press release announcing the acquisition. "We believe that our increased ridership and investment will be catalytic to the area, and boost this historic community."
The station was built in 1882 for the Fort Wayne & Jackson Railroad and later owned by the New York Central. It is listed on the National Register of Historic Places.
The station will be open to the public this Saturday, Aug. 12, to coincide with the annual Pleasant Lake Days Festival. It will also host upcoming trips including the Tails & Rails Train, Cigar Train, Fall Colors Trains, and Indiana Christmas Train. More information on those excursions and other events is available at the Indiana Rail Experience website.
Related Posts