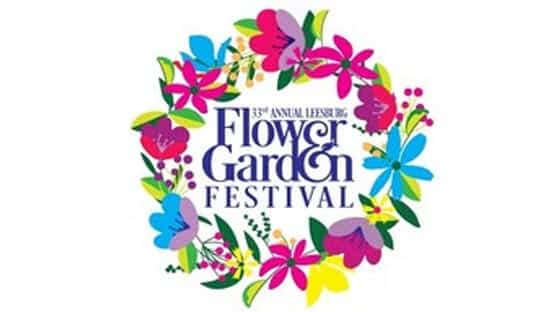 For gardeners looking to get their hands in the dirt, or homeowners looking to update their outdoor living space, the Town of Leesburg's annual Flower & Garden Festival is a great place to start.
The annual festival will take place Saturday, April 15, and Sunday, April 16, in historic downtown Leesburg.
The event will feature nearly 150 vendors showcasing gardening supplies, plants, flowers, outdoor living furniture and more.
In addition to the exhibits, festival goers can enjoy music on the main stage, activities and entertainment for the kids, a rooftop beer garden and delicious festival foods.
Guests will also have the opportunity to vote for their favorite landscape display in the People's Choice Landscape Competition. Votes may be made at the gazebo by noon on Sunday. Winners will be announced Sunday afternoon from the main stage located on the courthouse lawn.
The following streets will be closed for the event beginning on Friday, April 14, at 5:30 p.m.:
Market Street from Wirt to Church streets
King Street from North to Loudoun streets
Cornwall Street from N King to Wirt streets
Cornwall Street from Church to N King streets will be closed to thru traffic however, local residents will have access to their property. The entire area will re-open to traffic at approximately 10 p.m. Sunday night.
Parking will be available in the Town Hall parking garage using the Loudoun Street entrance only. Additional parking will be available throughout downtown including the Pennington and County garages.
A free shuttle service, from Ida Lee Park, will run continuously during festival hours.
The Flower & Garden Festival runs from 10 a.m. to 6 p.m. on Saturday and 10 a.m. to 5 p.m. on Sunday, rain or shine.
For more information, visit www.flowerandgarden.org
Related Posts