MONCKS CORNER — A hazardous industrial site where more than a million tires were left to rot next to residential neighborhoods is now handling cargo shipments for international manufacturers.
Jet Park Warehousing this week showed off its revitalization of the old Viva Recycling property on Old Depot Road — a three-year, $7 million project that now includes enclosed storage space and a new logistics center as well as offices for roughly 75 employees.
The Erie, Pa.-based, family-run company bought the old tire recycling site at a Berkeley County courthouse auction and has transformed what once was a nuisance for residents and law enforcement into a modern hub for moving cargo to and from the Port of Charleston.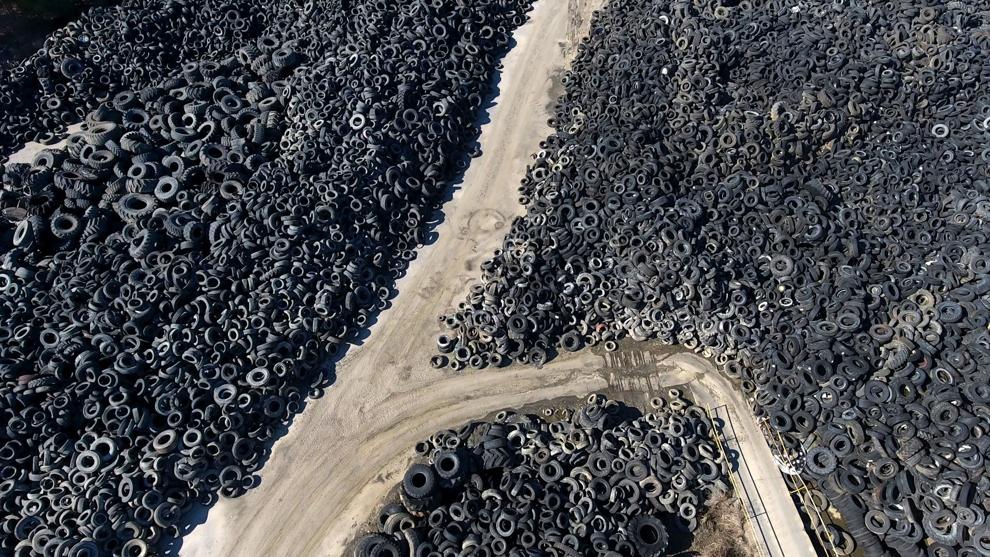 Its metamorphosis wasn't always a sure bet.
"It was a disaster," Jet Park co-owner Bryan Barnhart said, recalling his first tour of the site in 2020.
The old Viva Recycling building had been vandalized numerous times, and all of the appliances, furniture and fixtures had been stolen. Water from malfunctioning fire sprinklers damaged the interior. All of the copper tubing and electrical wiring had been stripped.
"Anything that was worth anything had been stolen," co-owner Tim Barnhart said. The siding was also destroyed, he said, adding that thieves wanting to take property out of the building "just drove it through the walls."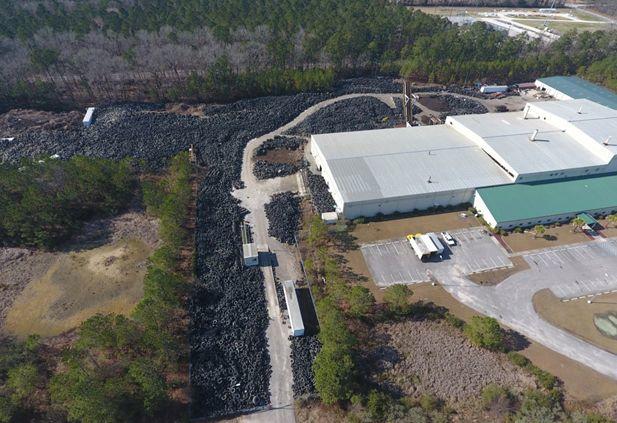 And then there were the tires.
More than a million were abandoned by Viva after the now-defunct company ran afoul of state inspectors. The recycler never paid the $1.7 million in civil fines levied by the S.C. Department of Health and Environmental Control, and it stuck the regulatory agency with a $3.3 million bill to clean up the 13,540-ton heap.
Viva also failed to pay its taxes and defaulted on about $28 million in mortgages.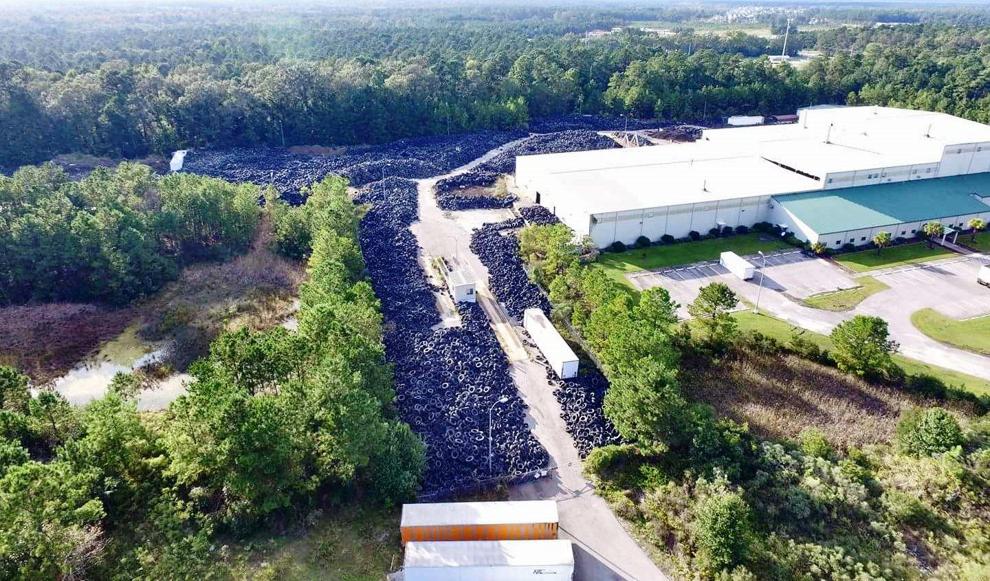 Still, Barnhart said his family saw potential in the site. Jet Park had long outgrown its 22,000-square-foot warehouse near Charleston International Airport and needed more space for a growing client list.
"We ended up buying the property and going from there," he said.
Today, an area that was once hip-deep in scrap tires serves as a lay-down yard for cargo containers and vehicles. The old Viva building, which also was full of tires, has been replaced by a roughly 100,000-square-foot warehouse that stores cargo ranging from wine and ball bearings to furniture and yard materials. A lounge for the company's truck drivers is next on the list of projects, and one of the long-range plans is to repair a CSX rail spur on the property.
"The transformation and revitalization of this property by the Barnhart brothers and their team is a great example of how the community can benefit with leaders like them," Berkeley County Councilman Phillip Obie said of the redevelopment. Obie said the site will play a key role in helping Berkeley County's growing manufacturing base move cargo to and from the port.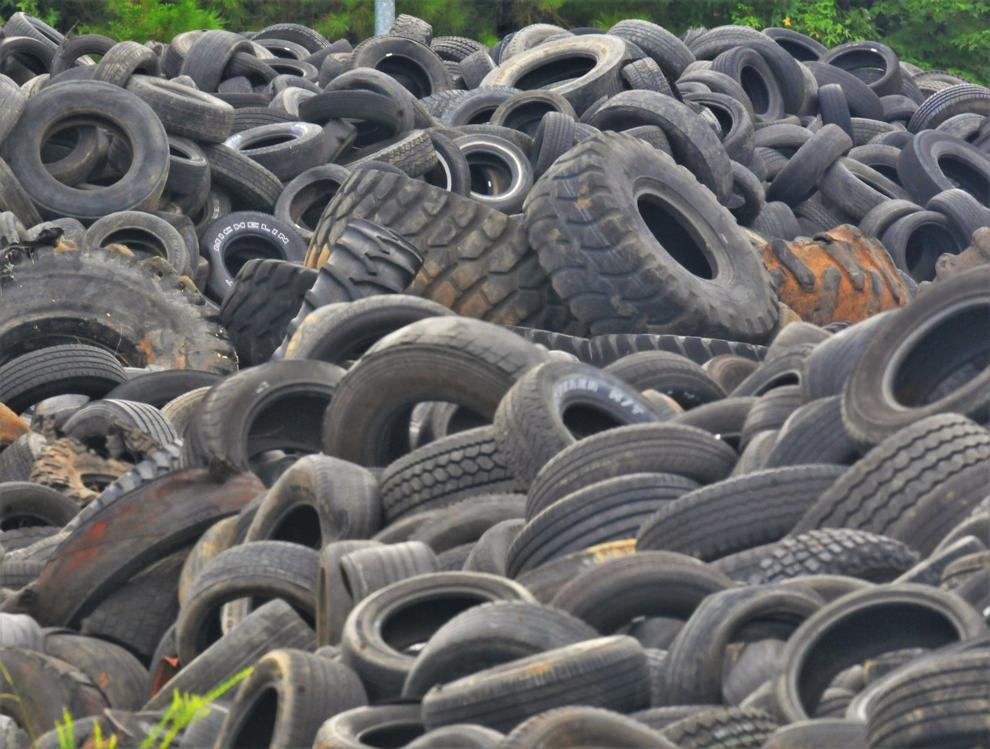 Jet Park Warehousing got its start 20 years ago with a pair of trucks and a small warehouse. Today, the company — which also includes Barnhart Transportation, Lake Shore Logistics and Lake Shore Global Solutions — has a fleet of more than 125 trucks that move cargo between 48 states and Canada.
Viva Recycling opened its facility in 2013 and ran into trouble with regulators two years later for improper storage and other violations. The problems, and the piles of tires, grew bigger and state environmental regulators ultimately revoked the company's operating permit in 2017. It took nearly a year for a government contractor to clean up the mess.
The cleanup was spurred by The Post and Courier report "Tire Failure," which exposed how lax state oversight and corporate missteps fueled the rise of massive tire piles in Moncks Corner and elsewhere.
The newspaper documented how Viva executives had a string of bankruptcies in the Northeast before launching its tire-recycling projects in South Carolina. Despite those failures, state and local officials greased their entry into South Carolina by approving $16 million in tax-exempt bonds and a $400,000 loan.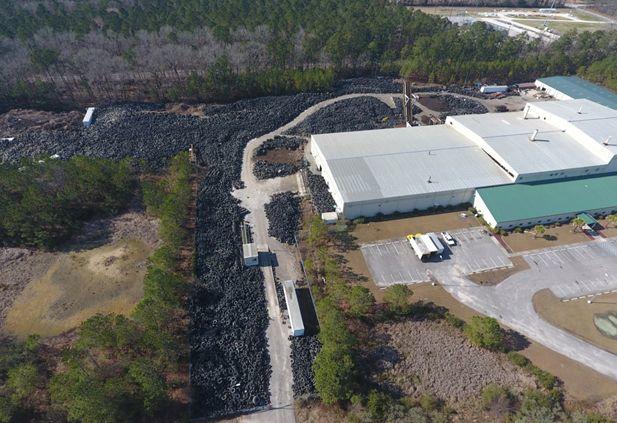 Reach David Wren at 843-937-5550 or on Twitter at @David_Wren_
Related Posts